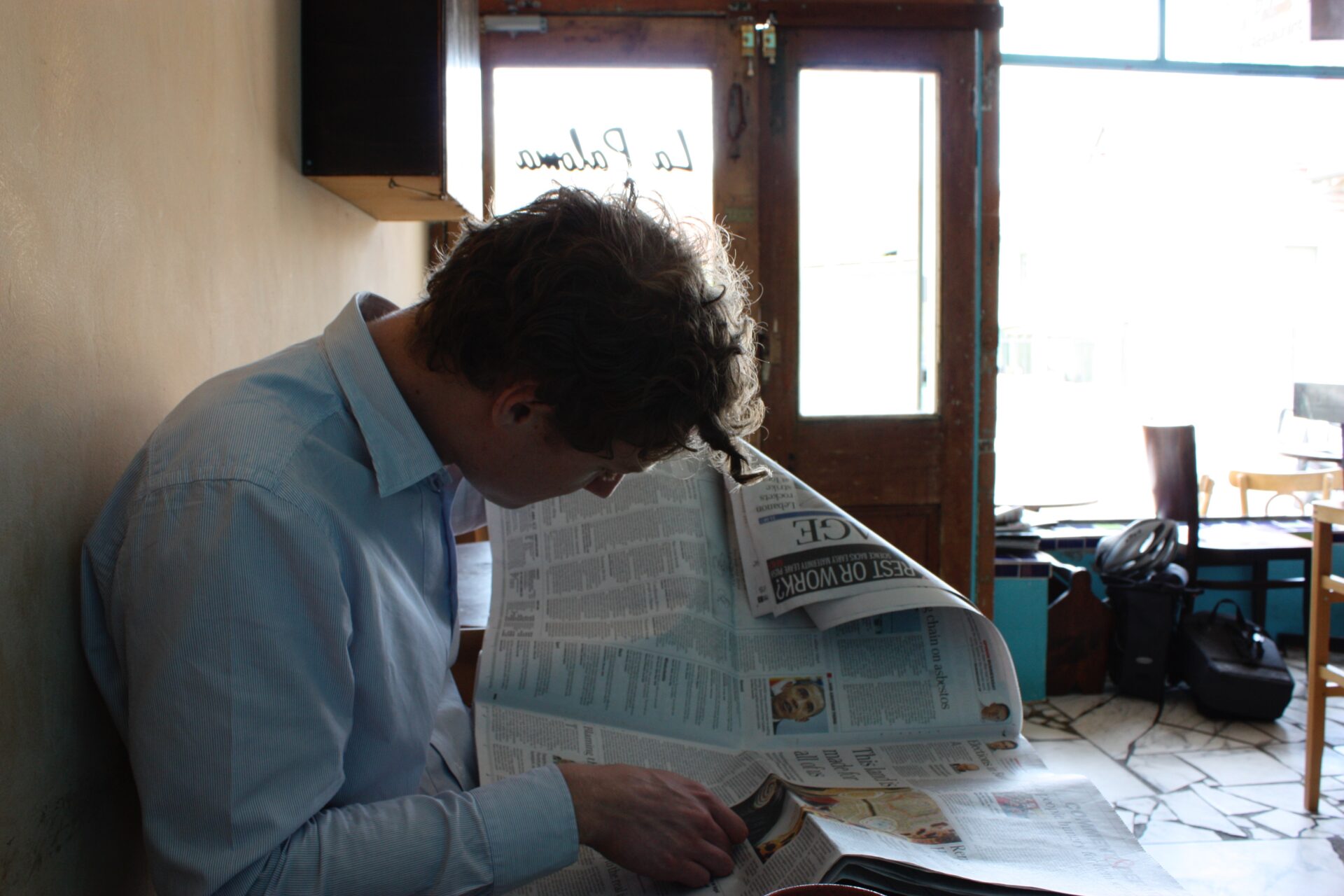 Dear Micah, 
I was your dad's girlfriend from the end of 2002 until the beginning of 2009. He had a big impact on me and my life, in mostly good ways. But we didn't have a perfect relationship. In lots of ways, it was hard. I wasn't an easy person and I think at that point, he wasn't either. I think we both changed and grew though and it brought me a lot of happiness to see him so happy and settled with your mum. From a distance, it seems like they were extremely well suited and in love. It's funny, the month or two before we broke up Matt gave me two magazines that your mum had created and edited. This was long before they knew one another. He loved those magazines so much. 
I met your dad at Dave and Lauren's house in May or June 2002. He was down staying with his friend Cam. His dad had, just days before, been diagnosed with liver cancer and given six months to live and I think in response to that really painful news he jumped in a car to Melbourne to escape. It was supposed to be a weekend thing but we met and he stayed for the week. While that first week was fun and special it was very much overshadowed by his dad. When he caught the train home at the end of the week he was returning with the expectation that he would spend the last months with his dad. I think his dad sadly died just days or even hours after he returned and he saw him on the last day of his life. But I couldn't be sure. He never really spoke to me about it much. He kept it very private and was quite defensive and secretive about it. I think he was in a lot of pain. It wasn't until my own dad died that I understood how much pain. At that point in his life he was very ambivalent about his dad, he may have changed and your mum probably knows more about how he felt than I do. 
After hearing the news via Cam that his dad had died, I contacted Matt again and from there we emailed almost daily. He was really great at writing emails. He was an excellent writer. At the end of 2002 he moved down from Sydney and we moved in together briefly. For much of the time that followed Matt was a riddle to me that I couldn't really solve. In lots of ways he was supremely confident and sure of himself and in other ways he was as awkward and anxious as I was. He had a fantastic sense of humor and really loved anything absurd or gross. He really loved jellyfish. At that point, he was eating a lot of tinned mushrooms (something I will never understand).
After he moved down he quickly moved in with Bindi and Anthea. He loved those girls and they loved him. He started going to a lot of sound art gigs and got really really into sound art. I personally did not get and still do not get sound art. But he did. I think he was a pretty amazing electronic musician but he got really sidetracked by the whole sound art thing. In lots of ways, I really hated that scene and I hated having to orbit it. In my mind, it was really pretentious and preoccupied and I think those people were intensely critical and harsh. Even now, I feel angry about its effect on both Matt and me. But I'm not sure how he thought about it or if he thought or cared about it at the end of his life. His death has brought up a lot of things for me and hating that scene is one of them. It should be taken with a grain of salt though, there remains the issue that Matt and I were fundamentally different people and I probably just didn't get it. 
The most important thing I wanted to say about your dad though, is how remarkable he was. Even then. He was incredibly smart. He understood and explained critical theory and postmodernism and philosophy to me in a way that none of my lecturers at uni could. Talking things through with him was the reason I aced a lot of essays. He was academically brilliant but I don't think he really cared about being academic. I will also say, that he worked out all that stuff by himself. He had no help from his mum or dad in that regard. It was like he was just born knowing it and getting it. As I'm sure you will just get it too. But his central preoccupation was art. He wanted to go to the very edge of things and peer over. In an Instagram post, I saw your mum write that he had a unique and singular eye. And he really did. I feel so sad that the world and mostly you and your mum have been deprived of his eye and his mind. His understanding of art and music was remarkable and he really taught me so much.
In the weeks before he died he wrote to me that he wouldn't want you to go down the same path that he did. I think he was extremely dissatisfied with the writing/marketing thing (where the jobs were so to speak) and that he would prefer you to have a trade. I couldn't write to him that he was wrong and who am I to say if he was wrong or right. But I know that Matt stubbornly pursued the path that he chose and at the point that I knew him, no one could have told him to deviate from that path.
When we broke up he said that I taught him how to live. I think that he taught me how to think. Now, it's been a very long time since we were together and, in lots of ways, I feel like I don't know him anymore but I really wanted to tell you about the Matt that I knew. Because he was special and infuriating and hard work and heaps of fun and, at one point, my best friend. 
If you ever want to contact me please feel free to. 
Love,
Brita 
Brita Frost is a writer living in Australia.