When my parents divorced in the early 1970s my Dad got me one night a week. He didn't know what to do with a kid so we went to the movies. Usually a drive-in so he could drink beer and fall asleep. But often to a grindhouse in downtown South Bend called the Avon Art. Its name was actually just the 'Avon', but 'Art' got added when they started showing porn films.
By the time my Dad took me it mainly featured Kung Fu movies, Blaxploitation, and weird double bills. Many of those flicks are cult classics today, but several have seemed to vanish from the earth. No one saw them then and no one distributes them today. Ephemeral exploitation.
Before the internet, IMDB, Letterboxd, and Newspapers.com, all I had were my memories and flashes of images that I couldn't place. Nameless films. A black and white Oliver Reed walking across a bridge at dawn. A black and white X-rated trailer for a movie about a murdering hooker. It's funny how the black and white films really got etched in my head—probably because movie theaters no longer showed black and white. Ten-year-old me couldn't understand why these pictures were still being projected. I think the theater was just out of money and running any print they could find—particularly for the second feature.
There were also color images half-remembered: Zalman King and a young girl, Kojak trying to kill a hippy Vietnam vet, a British lad having an affair with Peggy Cass from the game show To Tell the Truth while Emmylou Harris or Buffy Sainte-Marie sang a sad song. Did any of these films actually exist or did my brain mesh everything together in a crazy fever dream? It was all more interesting when I couldn't look it up. Even the ads feel like ghosts.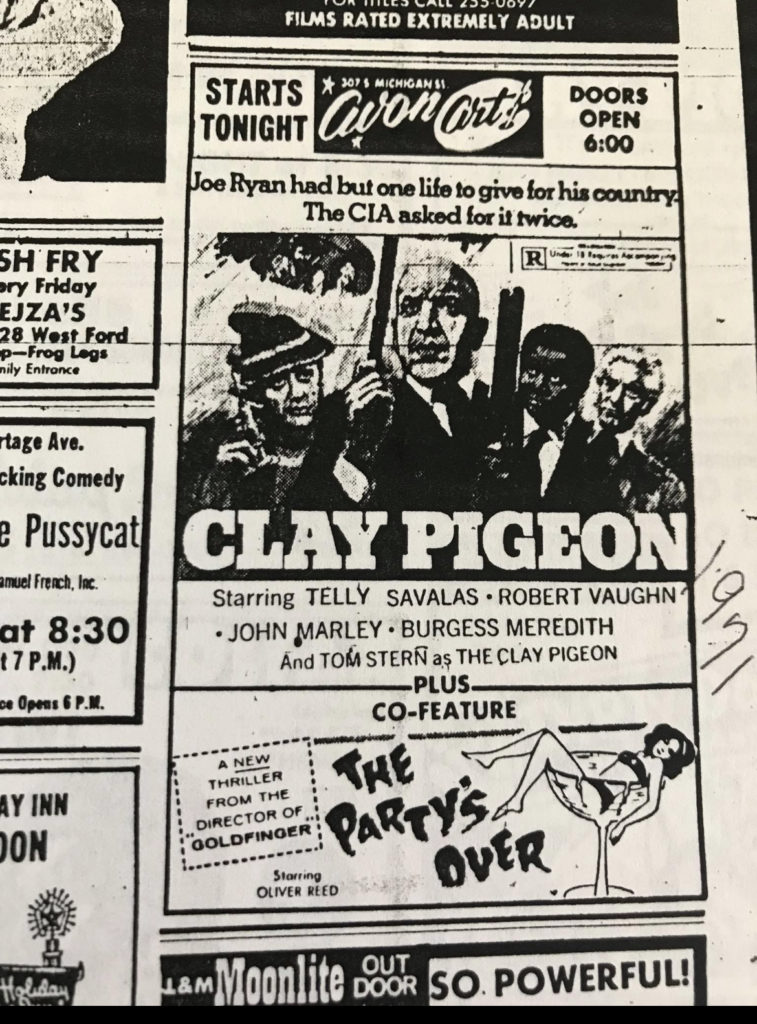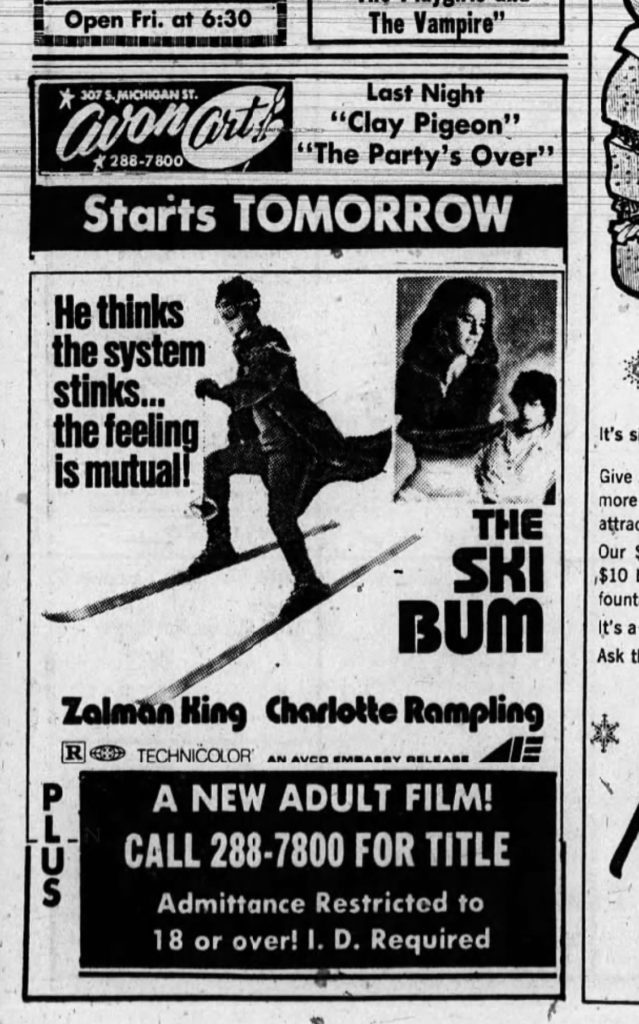 Larry Karaszewski is a screenwriter and film producer living in Los Angeles. His film writing credits include Ed Wood, The People Vs. Larry Flynt, Dolemite Is My Name and the Emmy Award winning miniseries The People v. O.J. Simpson. He currently serves on the board of directors of the National Film Preservation Foundation.