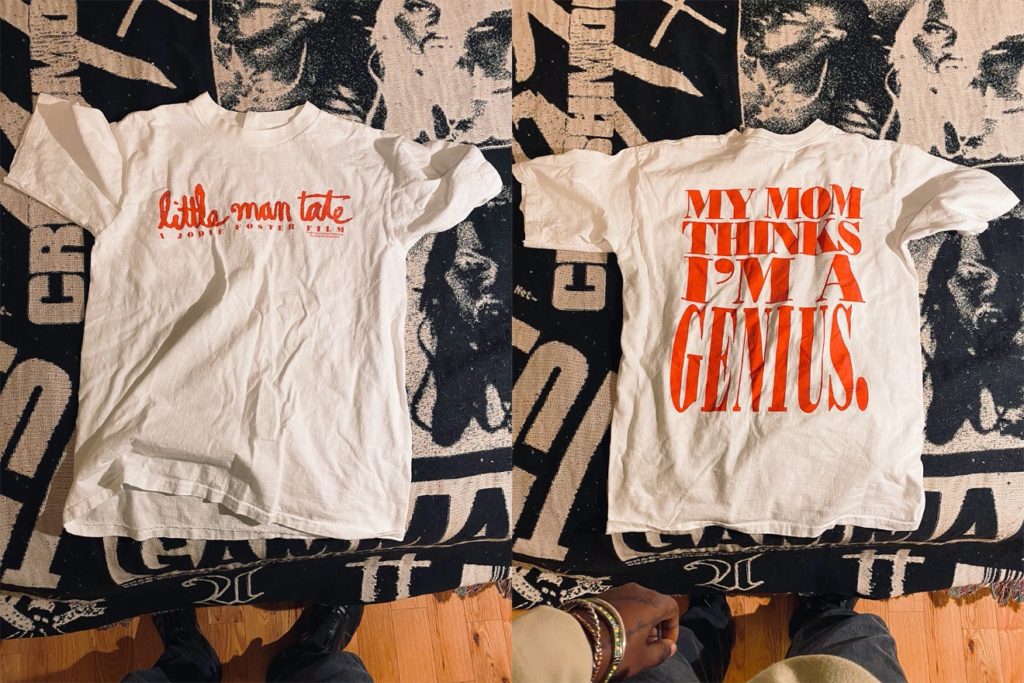 I got this shirt recently after a stress dream.
I was in Odyssey of the Mind (OM, or OotM) throughout middle school. I went to Tanglewood Middle School in Greenville, SC. Prior to this, starting in the fourth grade, I was in a special group of kids—or rather a table in my elementary classes that learned at advanced rates. A teacher would come into the room and four of us would sit at a table at the far end of the room to receive special lessons at our respective levels. I was always a few years ahead in lessons. There was this one kid who was at an 8th grade level and also smarter than the teacher in a way that was otherworldly. This entire experience was isolating. Once middle school came, I was in OM with six kids versus the 20+ capacity classes for general education. I was by far no genius like the kids in Little Man Tate, but was also isolated by being in those classes.
In OM we would build these strange towers with balsa wood and glue that could hold an insane number of weights. After an entire year of training, we lost at a large competition. It devastated me because I had a plan, but being one of the youngest in my group, no one would really listen to me. I was quiet but firm when I spoke. The lines and the pressure points were an obsession. I've always had a thing for systems and even now I can get lost in structures and counting lines. Today, I don't have any games on my phone, but the line games tempt me. They remind me of this competition. All lines.
My stress dream was about squeezing the soft balsa wood between my fingers until it snapped softly. I was in the middle of a gym, standing all alone with a spotlight on me.
I quit the group after we lost that year and started playing basketball.
Little Man Tate was my favorite film back then. Fred Tate, the main character in the film, quit too. Perhaps that's where I learned that this was okay—to walk away and towards something else.
Tiona Nekkia McClodden (she/her) is a visual artist, filmmaker, and curator whose work explores and critiques issues at the intersections of race, gender, sexuality, and social commentary. McClodden's interdisciplinary approach works across documentary film, experimental video, sculpture, and sound installations. Most recently, her work has explored the themes of re-memory and narrative biomythography. Her works have shown at the Philadelphia Museum of Art; the Museum of Modern Art, New York; the Whitney Museum of American Art, New York; the New Museum, New York; Haus der Kulturen der Welt – HKW, Berlin; and MoMA PS1. Most recently she is the recipient of the 2021-2023 Princeton Arts Fellowship, a Bucksbaum Award for her work in the 2019 Whitney Biennial, a Guggenheim Fellowship in Fine Arts (2019), among others. In 2017-18 she curated A Recollection. + Predicated. as a part of the multi-artist retrospective Julius Eastman: That Which is Fundamental at both the Slought Foundation in Philadelphia and The Kitchen in New York. Her writing has been featured on the Triple Canopy platform, in Artforum, Cultured Magazine, ART 21 Magazine, and elsewhere. She is the recipient of a 2021 The Andy Warhol Foundation Arts Writers Grant.