This is my sole heirloom from my Grandma Kim who passed away about twelve years ago. 
She used a thick white sock to patch a large hole that runs down the front, across the crotch, and to the seat. The patch is heavy and textured against the feathery, sheer material. When I lift them, they droop like a dead leaf caught dangling in a spiderweb. The waistband is reattached with a loose pale yellow slip stitch.
Her other pairs had pockets sewn inside to hide candy to appease her post-war hunger paranoia. Sometimes she would pull out body-temp hard candy that we'd unwillingly accept.
I've always kept these in my own underwear drawer, moving with me in and out of countless NYC apartments.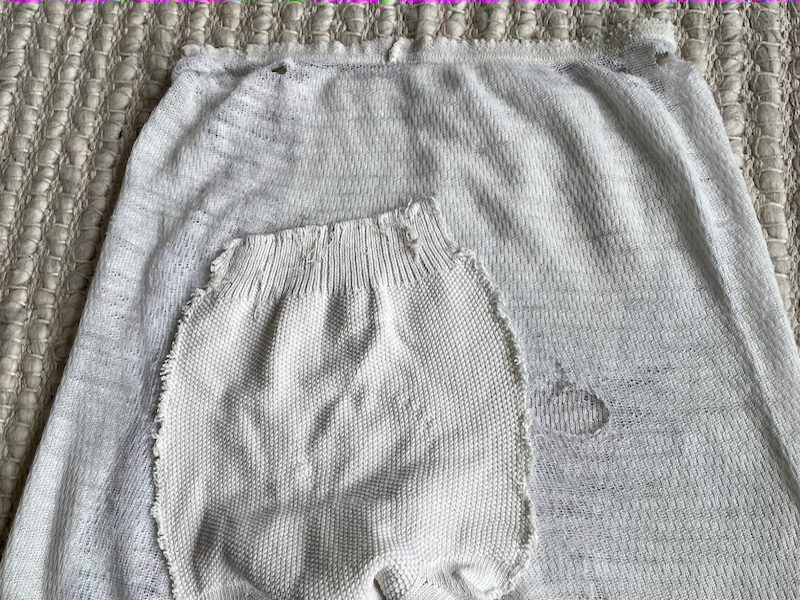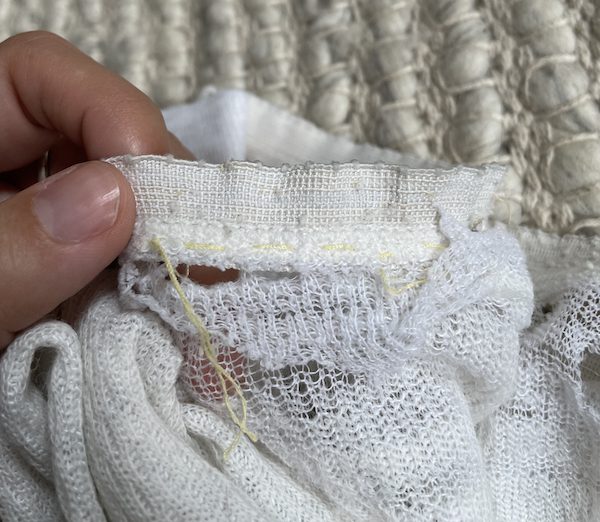 Jessica Cook is a movement-based artist living in New York City since 2005. Her practice has been supported by Movement Research 2019 AIR program, 2020 Foundation for Contemporary Art Covid Emergency Grant, and Roulette Intermedium. She has presented her own work and collaborations at Movement Research at Judson Memorial Church, MoMA PS1, AUNTS, Roulette Intermedium, LmaK Gallery, Central Park Gallery, and PAM Residencies. She has performed in the works of Milka Djordjevich and Kim Brandt, among others, and holds a BFA from The Conservatory of Dance at SUNY Purchase.