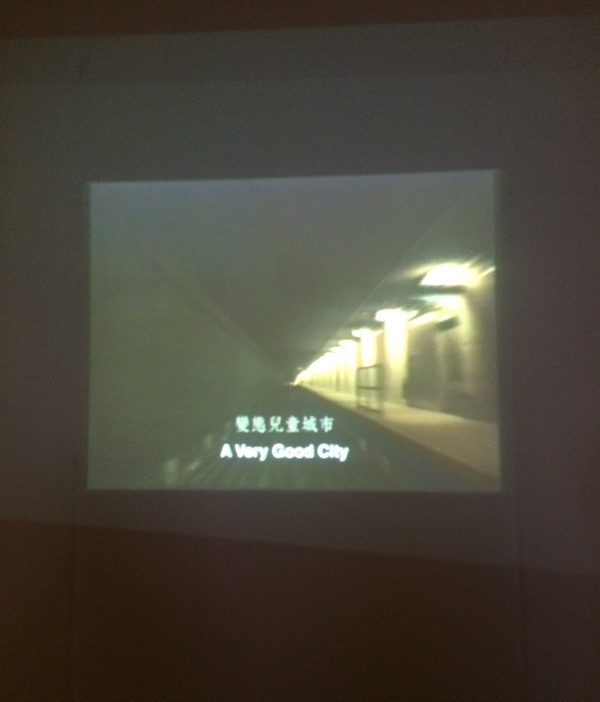 This photo is of an art film being projected in (I think) a gallery in Wan Chai taken in 2013. I feel the subtitles here are perfect in capturing the mood and experience of having just moved to the city/country and feeling and knowing that it was one of the safest places in the world. You could leave your laptop on a table or walk the streets alone as a female at night and feel safe.
This was just before the Umbrella Movement, the widespread protests against anti-democracy laws in Hong Kong; when the first petty and violent crime from street mobs and gangs were covertly deployed by the government, and the corrupt police force focused on students and regular citizens fighting for their rights. It seems, politically, it has all gone downhill since. All my friends I made there have left; many of the clubs, bars, small shops, and independent restaurants I knew and loved have shuttered or changed hands. Despite there being a new wave of creatives and places, for so many reasons, it will never again be like it was then.
Flora Yin-Wong is a London-born, Chinese-Malaysian writer, producer, and DJ who has released material on the labels Modern Love and PAN. Her sonic work uses traditional instruments, software processing, and text-based storytelling, and has been performed at venues including ISSUE Project Room (New York), the Victoria & Albert Museum (London), Volksbühne Theater (Berlin), and Berghain (Berlin). Her book, Liturgy, was published by Primary Information in 2021.