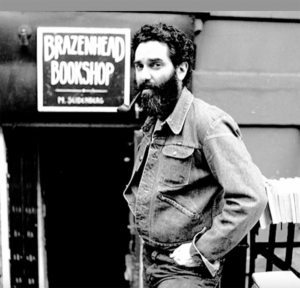 I've been thinking about Michael Seidenberg. I'm never far from thoughts of him, but these become more somatic in July and August. The room I inhabit in the summer in Maine is full of books I inherited from Michael, which are saturated with the smell of his pipe tobacco and marijuana. I was at this desk, in this chair, when I learned of his death on July 8th, 2019. I telephoned Barcelona to tell my sister, who loved him too, and broke down on the telephone. Just a few days ago—on Michael's birthday, by chance—I opened one of the jumbled drawers of this desk and found a small packet of cocaine he'd pressed on me out of concern that I'd fall asleep during the solo drive from his home in upstate New York back here to coastal Maine, a drive of seven or eight hours. I never used the cocaine.
Michael and I used to send each other photographs of dust jackets. Not the front jackets, but the author photo and bio on the back, or on the rear flap; examples that fascinated and amused us in a special way. Many of these were longer, and more personal or eccentric than any writer was likely to put forward these days. They spoke of some kind of lost world we couldn't quite put our finger on but savored. I recently dug a handful of these out of a digital file.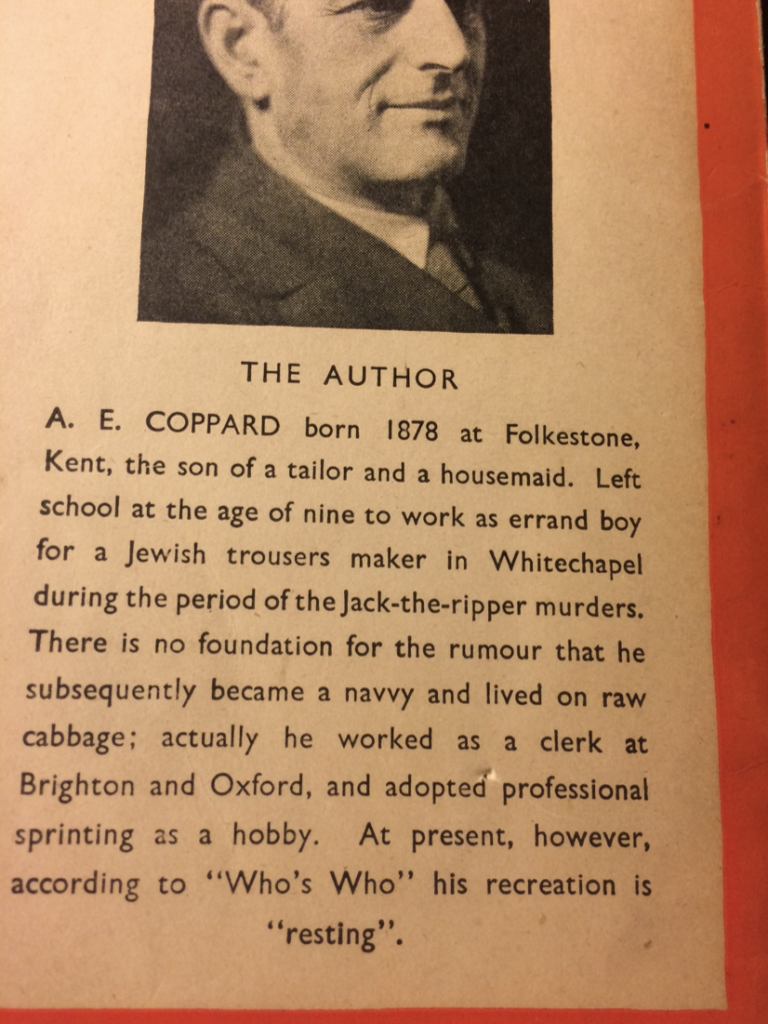 A.E. Coppard lists his recreation as "resting"…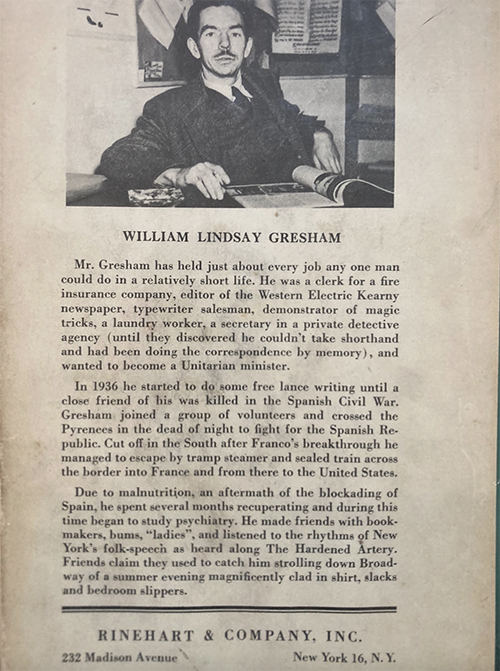 William Lindsay Gresham, whose Nightmare Alley was recently filmed again, demonstrated magic tricks, worked for private detectives, and escaped Franco's Spain by tramp steamer. From his bio I learned that Broadway in Manhattan was once known as "The Hardened Artery"—and that Gresham used to stroll there in bedroom slippers.
Dodie Smith's first-person account of herself is so generous that she manages to publish a short-short story about a king and a queen inside it.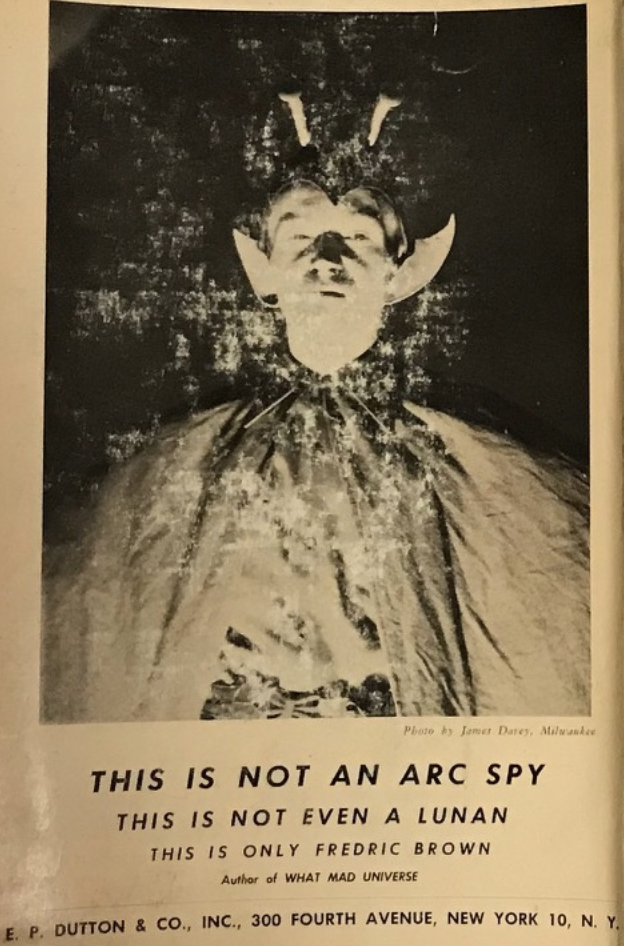 Fredric Brown, on the other hand, had nothing he wanted to say about himself. He used his author photograph as a kind of magic trick.
Gerald Kersh will not discuss his magnificent beard, though one feels he'd be likely to stroke it (or discuss nearly anything else). He is wounded by the attribution of a poem to "Anonymous" by Bartlett's Quotation's.
Charles G. Finney couldn't cut it in the military.
The most heartbreaking of these, I think, is this, from tailor and author Morris Krivechsky. Vantage was a "vanity press"—a term which may not mean so much anymore. Either they're all vanity presses, or there is no such thing.
Morris Krivechsky once needed an infusion of 27 pints of blood. He is not angry at anyone, a sublime state he has etched for eternity in his biography.
Michael and I used to talk of putting together a book of such things derived from our discoveries together as booksellers. Or, later, we decided it might be a website. We would call it "Scarce Thus", which was a running joke between us—a phrase an antiquarian bookseller adds to the price of a book that has some unique quality or to excuse a peculiar flaw. Truthfully, the "Scarce Thus" project was much less than a plan, more a ritual conversation. That it never happened is no surprise at all.
Jonathan Lethem is an American novelist, essayist, and short story writer. His bestselling novels include The Arrest, The Feral Detective, The Fortress of Solitude, and Motherless Brooklyn, winner of the National Book Critics Circle Award. His most recent book, Brooklyn Crime Novel, is due out in October 2023 from HarperCollins. He currently teaches creative writing at Pomona College in California.